Exhibitions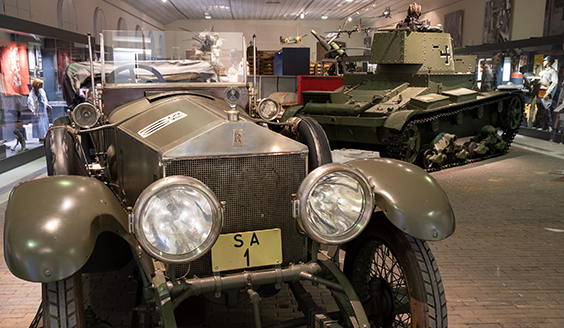 You can get to know the colourful phases of Finnish Military history in the exhibitions of the Military Museum. The exhibitions will take you from the Finnish civil war of 1918 onto the struggles of World War II and on to the 21st century.
The Military Museum has three exhibition locations in Helsinki: Military Museum's Manege, Artillery Manege and submarine Vesikko are all located in Suomenlinna.
In the Military Museum´s Manege and in the Artillery Manege there is an exhibition called Finnish Defence Forces – 100 Years at War and Peace. Submarine Vesikko is an authentic and rare museum exhibit from the World War II era.
Links