Photograph services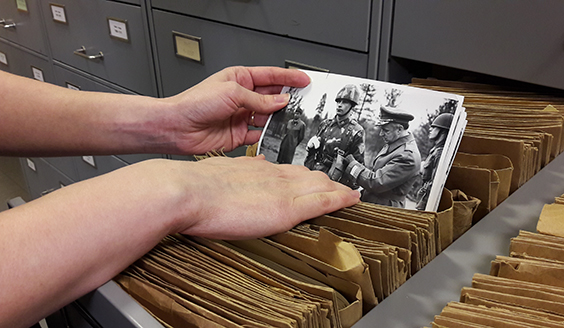 The Defence Forces' Photograph Archive is closed in 2018. During the year the Archive will be moving to new facilities in the Collections Centre in Vantaa. During this period the archive will not be accepting or processing information service requests or picture or image orders. Likewise, we will not be accepting archive visits during this time. The online wartime photograph service will be operating normally.
Wartime photographs
Wartime images from between 1939 and 1945 are available at SA-kuva.fi. Images can be viewed freely and can be used according to the terms of use of the service. When you publish a photograph from the archive, mention "SA-kuva". This means "wartime photograph" in Finnish.
Pictures of the Defence Forces nowadays
It is the Defence Forces Shared Service Centre´s responsibility to take and distribute pictures of the Finnish Defence Forces as they are today.