Item Collections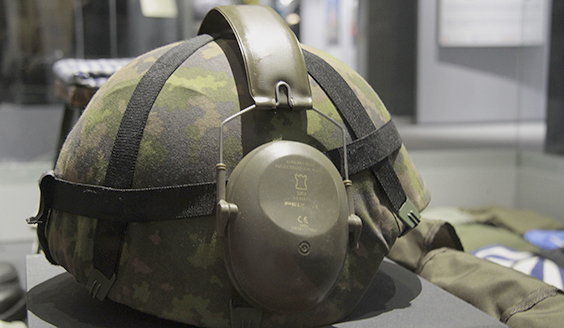 The vast majority of the Military Museum's collections date from the time after Finland became independent in 1917.
The museum's collections include weapons and other military technology, uniforms and other equipment, accommodation equipment, decorations and other medals, standards, memorabilia, war-themed art, soldiers' handiwork, scale models and written material.
The collections also include warships, military aeroplanes, and military vehicles and equipment. These, as well as the smaller items, are on display in various museums that feature military history.
The Military Museum acquires artefacts from the Finnish Defence Forces and other government organisations as well as in the form of donations from private citizen and associations. Some of the artefacts have been bought by the museum.
News from the Collections Services
The Military Museum has transferred its collections to a collection centre in Vantaa. The collection services (loans, information service, item research, photography etc.) are closed and will be opened in a time that will be announced later. Further information: sotamuseo(at)mil.fi.